Our Story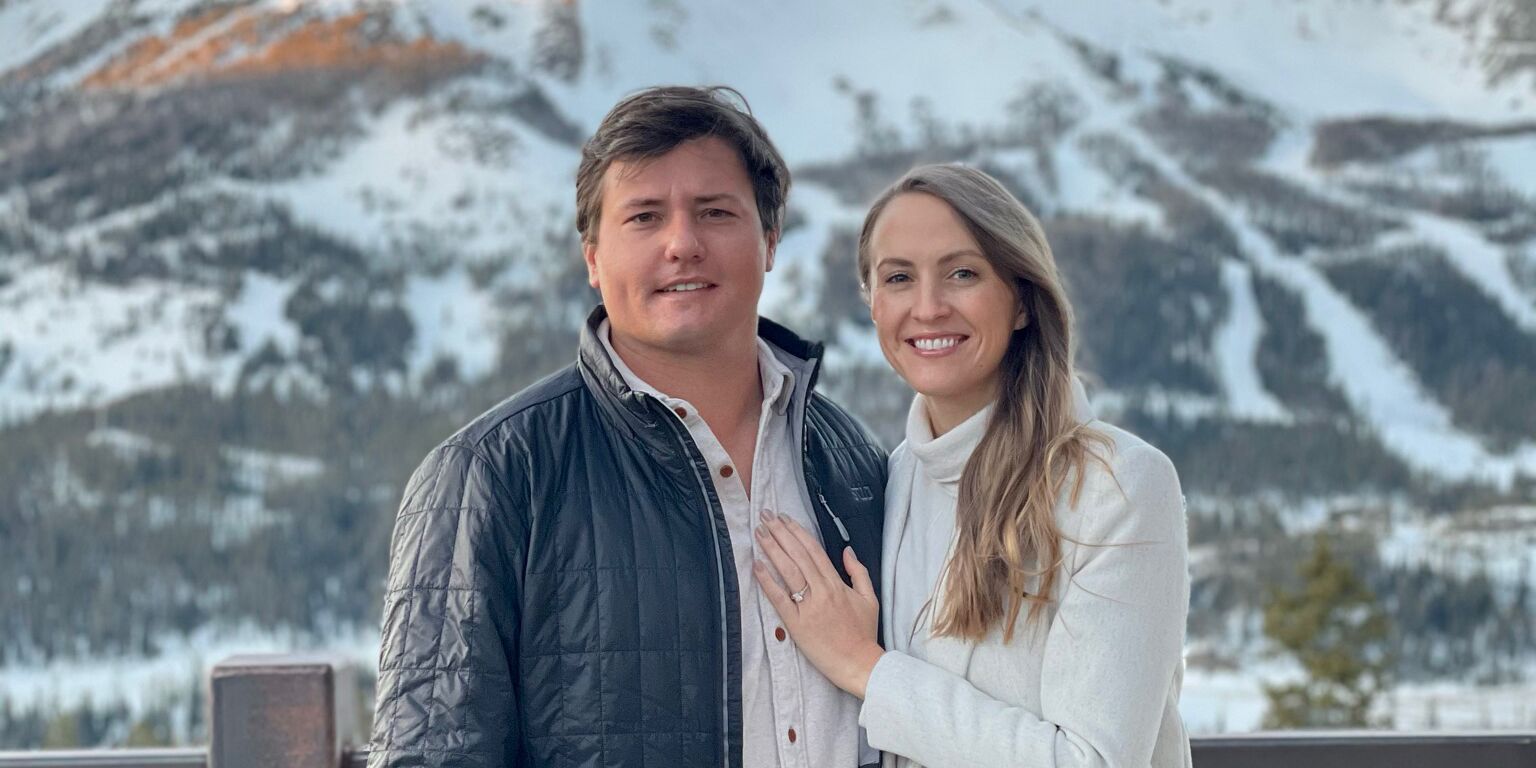 John & Lauren's story began at the University of Alabama (Roll Tide). Somehow, they only met and started dating their last semester of senior year. But, that timing was everything. On one game day, Lauren's car was getting towed at a friend's apartment - the same apartment where John was living - and where his friend's car was also getting towed. Both John and Lauren shared the same level of frustration: but after seeing and hearing John proactively and politely (more or less) pleading with the property manager to resolve the issue - and doing it all with a dimpled smirk - Lauren jumped to ask for his phone number to "follow up on that." A couple weeks later: John asked her to come over for dinner to show off his cooking skills, followed by inviting her to be his 'date' to the next game, and the rest is history.
After dating their entire last semester at Alabama, and with John moving to San Francisco for a new start-up job, and Lauren moving to Chicago for a sports marketing opportunity, John finally admitted he wasn't afraid of trying long-distance. That long-distance lasted through two new cities: from San Francisco to Los Angeles for John, and from Chicago to New York City for Lauren. Finally, they couldn't handle being apart any longer, and met in the middle in Santa Monica in 2015.
Fast-forward to February 2021, John finally decided to pop the question right before a blizzard started in Big Sky, Montana on a snow-shoe hike, one of their favorite places in the world. Even after almost eight years together, this came as a huge surprise to Lauren, as there was (obviously) never a timeline or rush to get married. Looking back, John would never do something as slow-paced as snowshoeing vs. snowboarding on a powder day, so Lauren should have known something was up! A few months later, as if getting engaged wasn't exciting enough, they made one more big move: cross-country to Nashville, TN.
They can't wait to celebrate their wedding with friends & family who have supported them along the way on Lookout Mountain!